As the accounting and finance industry evolves, so do the challenges and opportunities that hiring managers face.
Finding and retaining talent with the right skill set is no longer a routine task — but a strategic imperative. Plus, technology, remote work, and changing workforce preferences are redefining the entire game.
Let's delve into the current accounting and finance workforce trends, the challenges they present, and how to refine your hiring strategy so that you can make informed hiring decisions for your organization.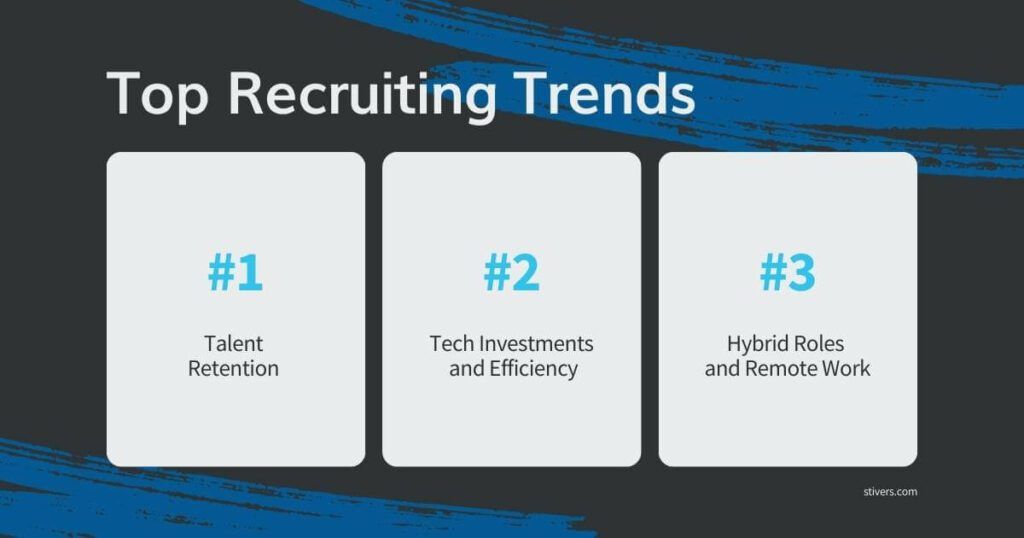 Trend 1: Talent Retention Challenges
Consider this scenario: A highly skilled financial analyst, with a knack for data-driven insights, has been an asset to your organization for several years.
However, they've started to receive enticing offers from other companies who are implementing new AI and machine learning technologies — something your employee is very passionate about. Intrigued, they agree to have a couple exploratory calls to discuss each opportunity in more detail.
Is your company well-positioned to retain them in this highly competitive market?
A Deloitte survey paints a clear picture: talent retention is a pressing issue, with 82.4% of public finance and accounting company hiring managers expressing concern (and nearly 70% of private company hiring managers).
It's not just about attracting top talent; it's about keeping them engaged and motivated. 
Data suggests that roughly half of accounting and finance professionals will leave for higher paying jobs. But it's not just about the numbers: employees are looking for meaningful work, professional development, and work life balance, too.
Trend 2: Tech Investments and Efficiency
In a digitally dominant world, it's no surprise that CFOs are turning to technology to streamline finance tasks — especially when they can be done faster, cheaper, and with fewer errors.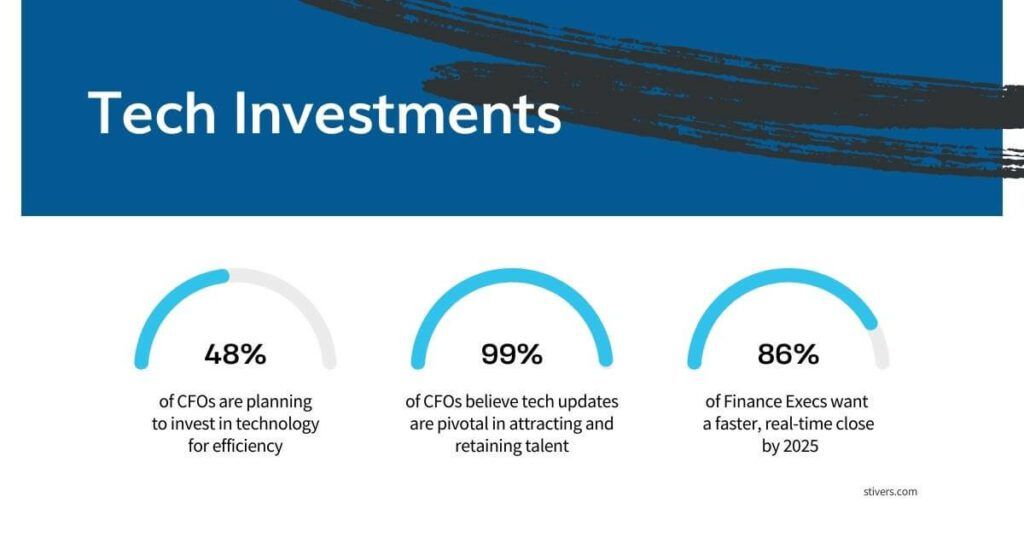 The data supports it:
48% of CFOs are planning to invest in technology to enhance efficiency
99% of those prioritizing technology agree that tech updates play a pivotal role in attracting and retaining employees 
86% of finance executives are striving for a faster, real-time close by 2025 — driving investments in general ledger tech and workflow automation 
Other technological advancements are transforming the way financial tasks are performed, such as AI, machine learning, bots, and ERP solutions.
AI-powered algorithms can analyze vast datasets in seconds, providing insights that were previously unimaginable, or at the very least not as timely.
A Touchless Close allows for a faster close process with little to no need for human support, even when errors are detected.
This not only increases efficiency, but also enables accounting and finance professionals to focus on more analytical and strategic tasks — ultimately making data-driven decisions for the organization.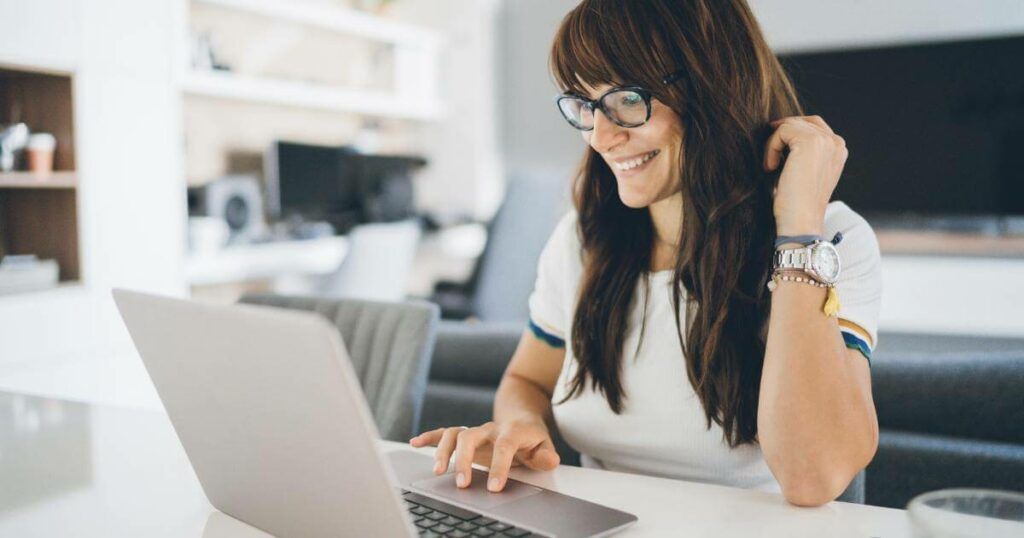 Trend 3: The Rise of Hybrid Roles and Remote Work
Work dynamics are also changing among accounting and finance professionals. Consider the following:
63% express a strong preference for hybrid work setups
47% of professionals are aiming for fully remote positions
Only 25% prefer the traditional, fully in-office setup
The industry is slowly adapting to these preferences, recognizing the benefits they offer.
Hybrid work arrangements can improve work-life balance and enhance productivity. Embracing remote work allows organizations to access talent from diverse geographical locations, significantly broadening their candidate pool.
Companies can effectively navigate these dynamics with robust communication and collaboration tools, a shift in management styles, and a focus on results rather than hours worked. For those that do, the rewards are substantial.
Addressing Challenges with Strategic Solutions
While the industry embraces these trends, challenges persist. By proactively addressing these concerns, your organization can create a work environment that attracts and retains top talent while fostering employee well-being and productivity.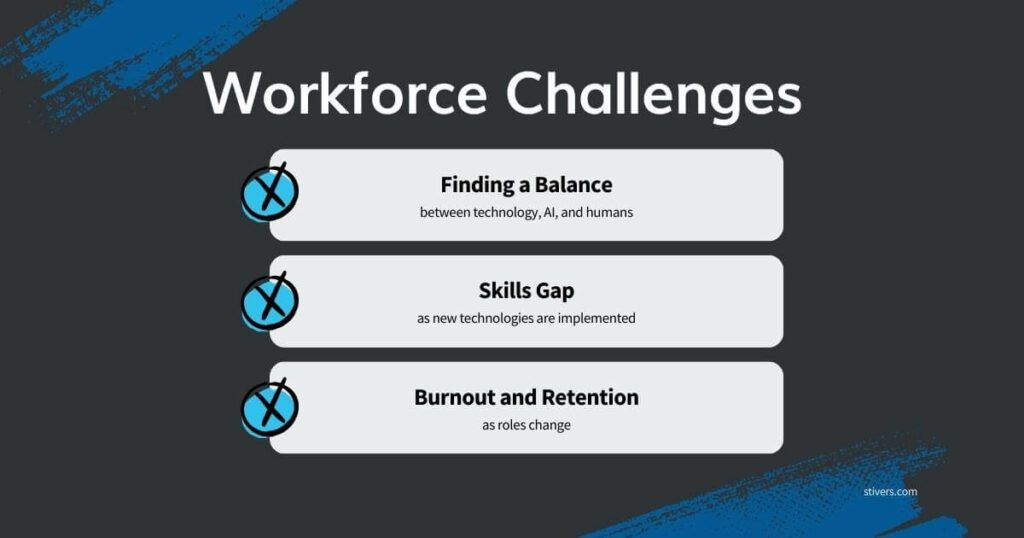 Finding A Balance
The rapid adoption of technology and AI in the industry requires a careful balance. While automation can streamline many processes, it cannot replace the nuanced decision-making and analytical capabilities of humans.
Tech advancements your organization makes should be viewed as needing to shift your worker's roles, not necessarily eliminate them.
Solution: To strike the right balance between technology and human expertise, your organization should focus on reskilling and upskilling their workforce. This includes providing training in digital skills, data analysis, and AI integration. 
Clearly defining roles and responsibilities, where human judgment and decision-making are crucial, can help employees understand their value in a new, tech-driven environment.
Skills Gap
That said, the accounting and finance sector will face a talent shortage with a pronounced tech skills gap — and this skills gap will not close overnight. 
As the industry shifts to more autonomous and tech-dominated solutions, companies and professionals alike will be in transition mode. They will be learning how to implement and utilize new applications while strategies, roles, and responsibilities shift.
Solution: Implement a talent development strategy that includes investing in training and development programs that upskill your existing employees. Be sure to include mentorship and career path opportunities as well.
If you have the resources, consider partnering with educational institutions to shape a tech-centered curriculum that aligns with industry needs, ensuring a steady pipeline of skilled candidates.
Burnout and Retention
The relentless pace of work in accounting and finance — especially during tax season and critical reporting periods — often leads to employee burnout.
Solution: Addressing burnout requires a multifaceted approach. Organizations can implement policies that encourage work-life balance, such as hybrid work arrangements, flexible work hours, and programs that support mental health. 
Additionally, workload management tools can help distribute tasks more evenly and identify potential burnout risks. Managers should actively monitor their team's well-being and provide resources for stress management and refueling.
Boost Your Hiring Strategy with Accounting and Finance Recruiters
In the face of these trends and challenges, accounting and finance recruiters stand as strategic allies. They possess a deep understanding of the industry's complexities and are equipped to address the nuances of hiring the right professionals.
Imagine having access to a pool of pre-screened candidates, each possessing the skills and experience your organization needs. That's precisely what agencies (like Stivers) can offer.
In an age of increasing automation, recruiters provide the human touch that is often essential for selecting the right candidate. 
Stivers has an ever-growing candidate pipeline, with only 13% passing our rigorous screening process. And we're proud to maintain an impressive 97% retention rate of direct-hire placements, thanks to our proven process and expertise.
But it's not just expertise that sets Stivers recruiters apart. We, too, embrace technology, using AI tools like chatbots and digital processes to create a faster and more responsive candidate experience.
Hundreds of conversations are had during the evaluation process, so we can easily and quickly identify the best candidates to present to your organization.
Blending human insight and technological efficiency ensures that you get the best of both worlds.
Navigating the Future of Hiring
The accounting and finance industry is undergoing an exciting transformation.
Hiring the right professionals has never been more complex or critical. The trends shaping this landscape — talent retention challenges, technology investments, workforce preferences, and more — require hiring managers to adapt, innovate, and act strategically to stay competitive.
Effective hiring isn't just about filling positions; it's about securing talent that aligns with your organization's goals and can drive its success. Partnering with expert accounting and finance recruiters like Stivers can help you navigate the complexities of candidate attraction and retention — while saving valuable time and money.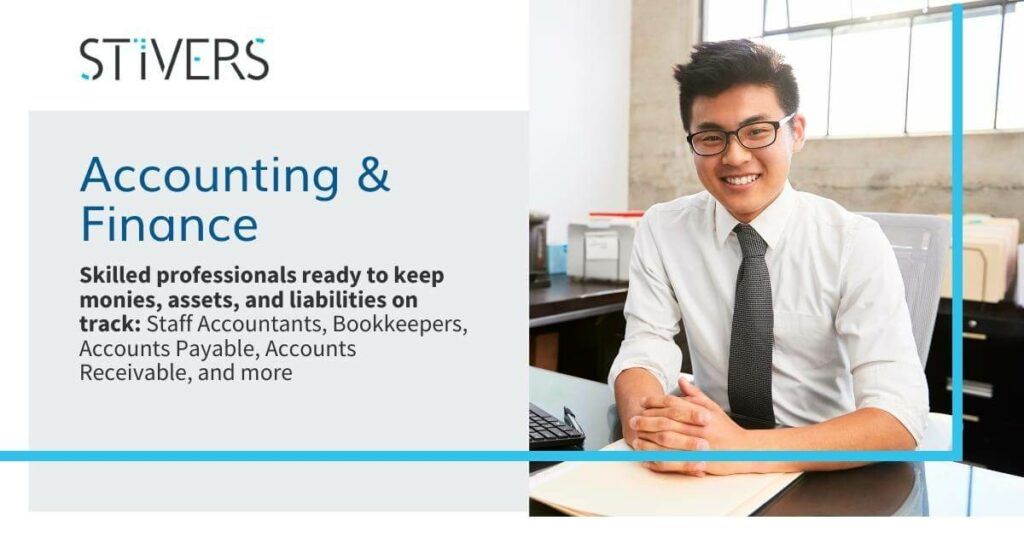 Connect with Stivers
If you're a hiring manager in the accounting and finance sector, explore how Stivers' recruiters can assist you in finding the perfect candidates. We have the technology, connections, and experience to help you find the right fit faster, no matter the terms.